THERE ARE 5 DIFFERENT ENVELOPES - EACH WITH A DIFFERENT COLORED LINING:

These Envelopes CAN BE USED WITH ALL KABUBBLE CARDS.

Full cutting and folding instructions are included on the printed envelope template.
Final size of envelope after folding and sealing should be approximately 6" x 5".

Views of template after cutting and when folded but not sealed: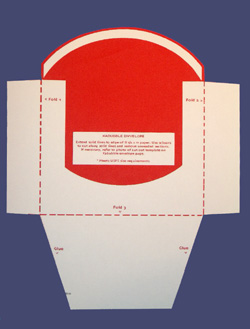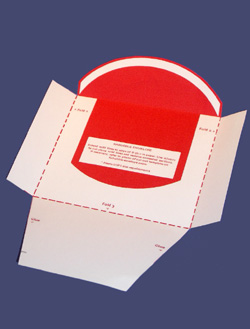 Here are the suggested uses for each envelope. Click to access printable page:
RED - Christmas and National Holidays. Click to print.
PINK - Easter. Click to print.
BLUE - Birthdays, general use. Click to print.
GREEN - St. Patrick's Day, Click to print.
ORANGE - Halloween. Click to print.